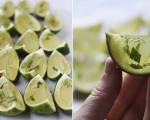 A party isn't a real party without some alcohol. Remember though there is a big difference between a party with kegs of beer and an event with some creative cocktails. To make it even more impressive, why not serve your drinks in special made mediums? The Mojito Jelly Shots will ...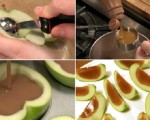 An interesting bite-size snack, suitable for adults at a party, is all you've ever wanted? You have reached the right place on the internet, because we will show you how you can make the most tasty caramel apple jelly shots ever. Make sure your event is no longer a dull experience ...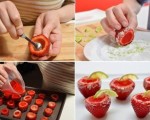 Here is a thing that you might like to eat because it's a tiny strawberry cup filled with super-boozy Jell-O. You will need: Strawberry Jell-O, water, strawberries, tequila, Cointreau, sugar, and a lime. Be careful how much you eat…are with alcohol..