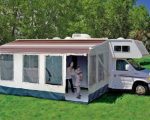 Going camping is so much fun, but it also has its downsides, such as mosquitoes. There is nothing more upsetting than sitting outdoors and having your chill session interrupted by a bunch of noisy mosquitoes.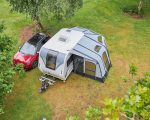 These smaller but perfectly formed Discovery's offer the lightest weight touring in Bailey's portfolio. They can be towed by a wide range of vehicles so they're ideal for going off the beaten track and are available with a huge wrap around air awning, allowing you ...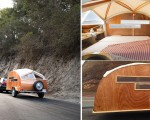 Ready for your next trip in the middle of Nature? With the Hütte Hut teardrop trailer, you will surely be. This handmade trailer is a superb example of what a DIY project can turn into. The creation of Brian and Katrina Manzo from Carpinteria, California has a sleek design line and ...