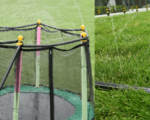 Living in a house with a yard comes with lots of benefits, especially if you have kids. Having an outdoor space for summer activities is great and trampolines are a must-have these days. But if you want to take your trampoline game to the next level and build an entire adventure park ...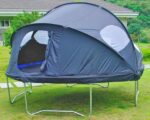 Camping can be so much fun if you find the right spot and company for this outdoor activity. If you don't have time to go on a camping trip, you can always organize a fun session in your backyard and having a trampoline can make this very easy.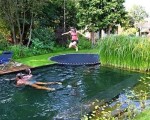 If you have enough space in your garden you probably already have a pool too. It can be so nice and refreshing to have a pool as in the summer you can just chill and enjoy the coolness of the water. How about putting a trampoline diving board just like the one in the picture at one ...