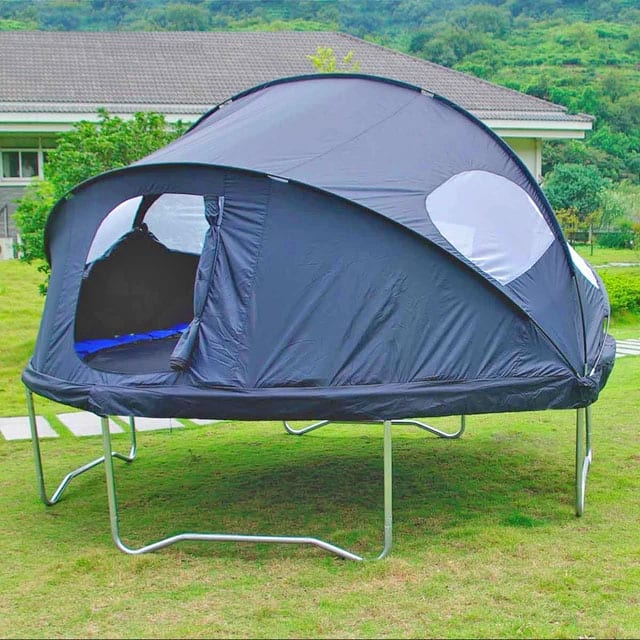 Camping can be so much fun if you find the right spot and company for this outdoor activity. If you don't have time to go on a camping trip, you can always organize a fun session in your backyard and having a trampoline can make this very easy.
This clever trampoline tent cover will help you turn your backyard trampoline in a tent in just a few minutes. This way you can have a sleepover in nature with your friends and family, without leaving town. Plus, the tent cover will keep the bugs out and you won't have to sleep on the ground, something you can't avoid when going camping in the woods.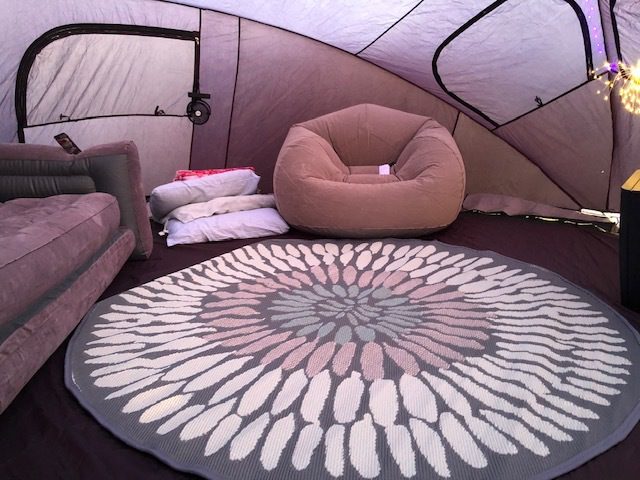 The cover was designed for a 15' round trampoline, has 2 openings that can be used as doors and 4 windows. You can attach it to your trampoline using ties and can be ordered online for $169. Such a cool way to enjoy some quality outdoor time with your kids or friends.
Find it HERE…