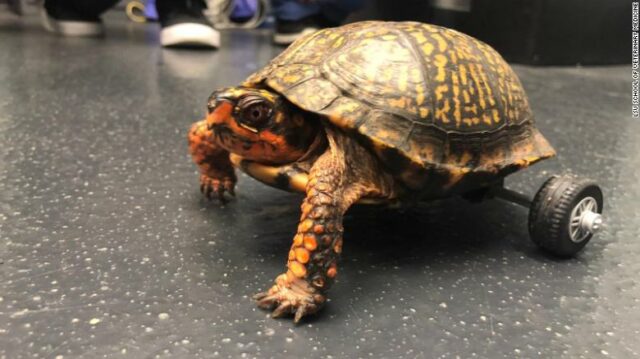 Pedro is a very special turtle, that had a lot of luck when he was adopted and given a second chance.
Poor Pedro was missing one hind leg when he was adopted and after running away and returning to his owner it seemed that he had lost the other leg too.
So, the amazing doctors from Louisiana State University's Veterinary Teaching Hospital from Baton Rouge came up with a great solution. They wanted to give Pedro back his freedom and ability to move, that's why they decided to make him a prosthetic leg. But since turtles are very small and prosthetic legs are hard to make in their case, the veterinarians came up with a clever solution that they found in a toy store.
An intern at the clinic bought a Lego car kit, and they transformed it into a tiny wheelchair for Pedro. They used some parts of a syringe and animal-safe epoxy to attach it to the turtle's shell and now he can move freely whenever he wants.
The small wheelchair can also be taken off, so his owner can clean him if needed.
This is such a great example of human kindness and creativity and the veterinarians from the Louisiana State University did an amazing job.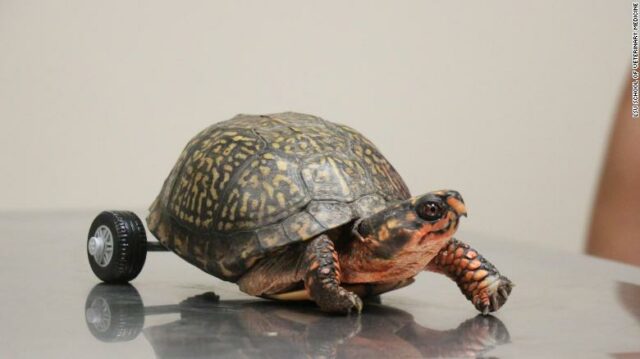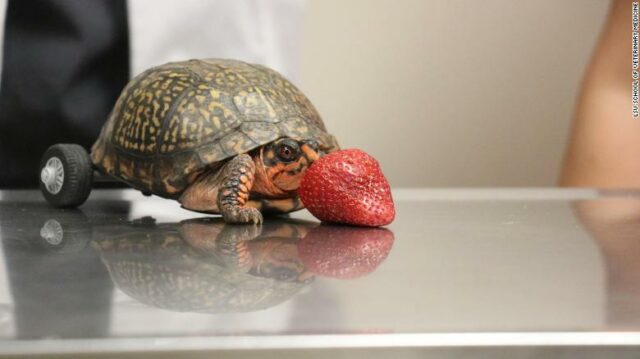 A little treat for a guy with two feet.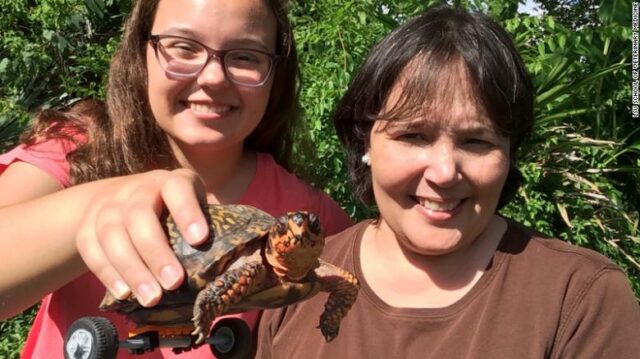 Pedro and his proud owners
His owners brought him to LSU and vets concluded that, other than being inexplicably accident-prone, Pedro was just fine.
"There was nothing medically wrong with him," Ginger Guttner, the communications manager for LSU's School of Veterinary Medicine told CNN. "But of course he didn't have any back legs, so our doctors quickly had to figure out what they were going to do."