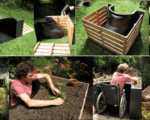 The purpose of La Valise, a French collective of architects, is to bring together communities through their work and to provide spaces in which people can interact with one another and their surroundings.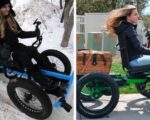 There are lots of big-hearted people who are willing to help those in need and small selfless acts can restore our faith in humanity. Cambry Kaylor had an accident in 2005 which left her paralyzed and she thought that she'll have to give up on her passion for sport and outdoor activities. ...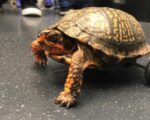 Pedro is a very special turtle, that had a lot of luck when he was adopted and given a second chance. Poor Pedro was missing one hind leg when he was adopted and after running away and returning to his owner it seemed that he had lost the other leg too. So, the amazing doctors from ...