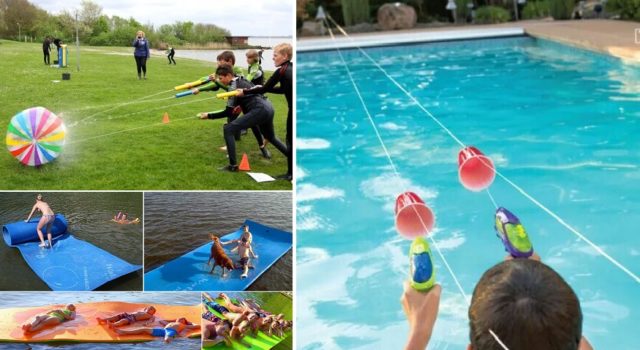 Make a splash with these summer-perfect water games and activities. Teamwork games that involves beach ball and water guns, amazing water carpet for the whole family to enjoy and many other activities. Check out these water games and summer activities for kids.
#1.Teamwork game. Involves beach ball and water guns. Aim is to get ball to other teams court. Great summer fun for a HOT day!!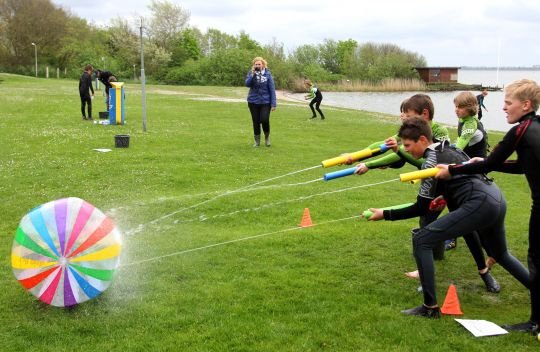 #2 Amazing Water Carpet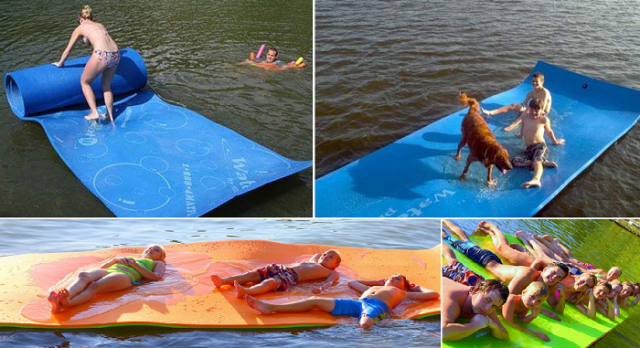 This is a cool new thing to toss in the water and have kids hang out and play on.. More details HERE…
#4 DIY Leak Proof Water Blob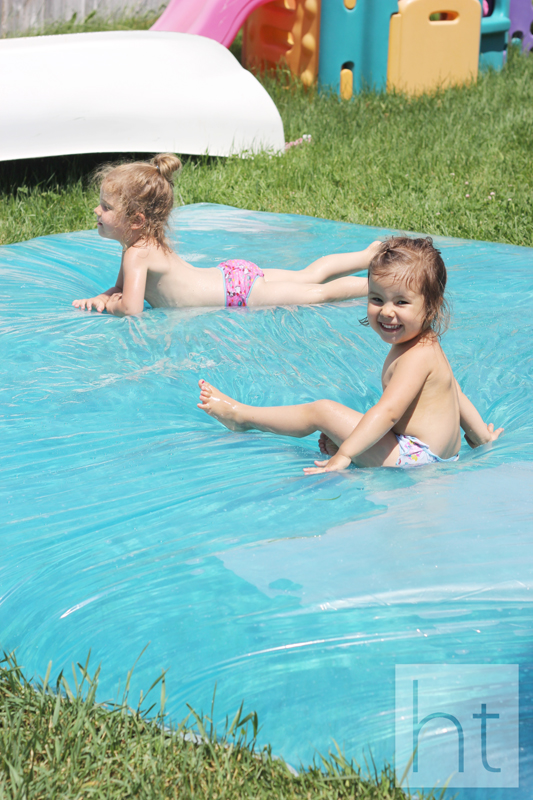 more details HERE…
#5 Backyard Water Party With Pinatas!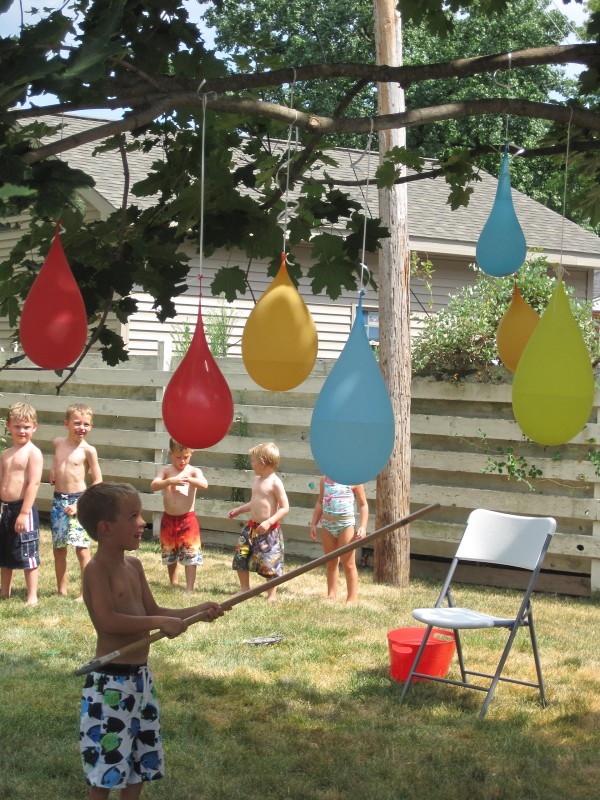 more details HERE…
#6 Bull-Riding experience on water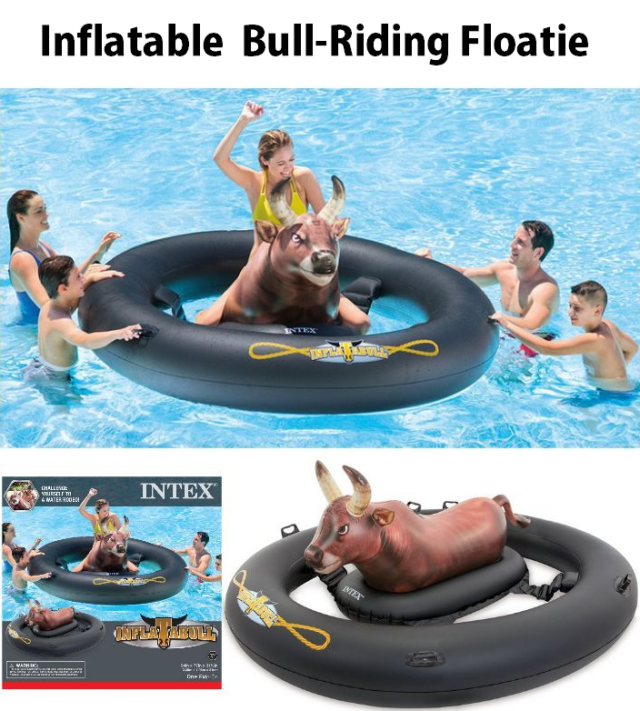 more details HERE…
#7 How To Make A PVC Pipe Sand And Water Table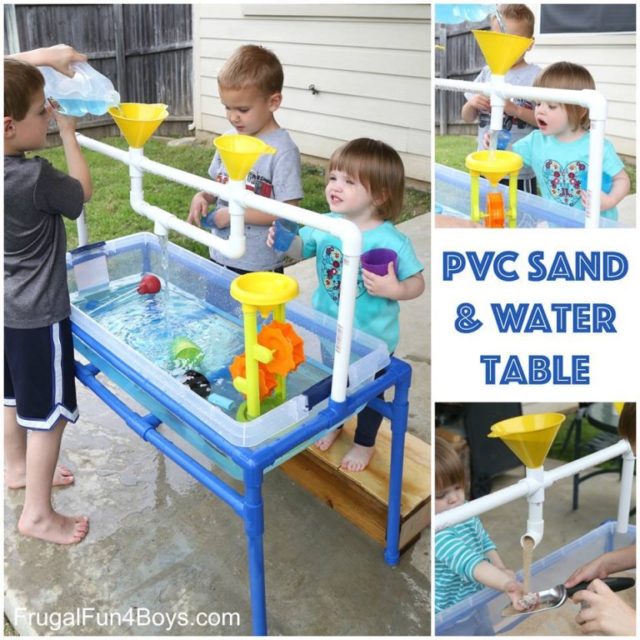 more details HERE…