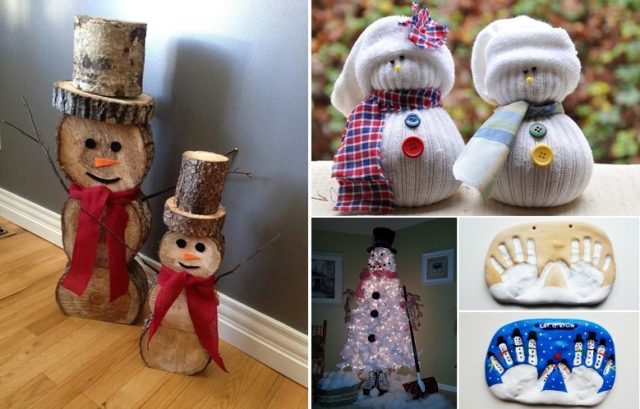 Christmas is approaching, so the stores will soon be full of thematic decorations. But in case you don't want to spend a lot of money on new decorations every year, you can simply make your own at home. Don't worry if you're not a pro when it comes to DIY projects, this link below feature more than 50+ Christmas decorations that you can make at home. For instance, you can make a cute DIY lighted PVC pipe candy cane and install it at your front door. This way you will be decorating your front door/porch too not just the inside of your home. Or you can make a beautiful DIY burlap garland for your staircase or window and bring the Christmas spirit right inside your home…Take a look.
#1. Christmas Toilet Seat Cover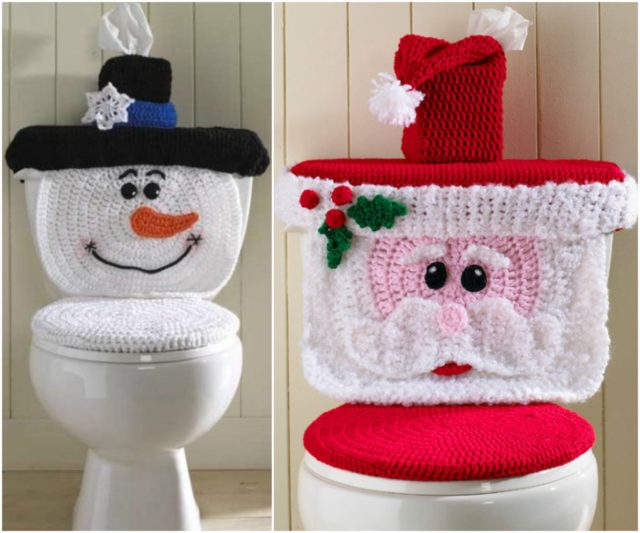 These sets are available HERE….
#2 Empty Pomegranate Bottle Snowmen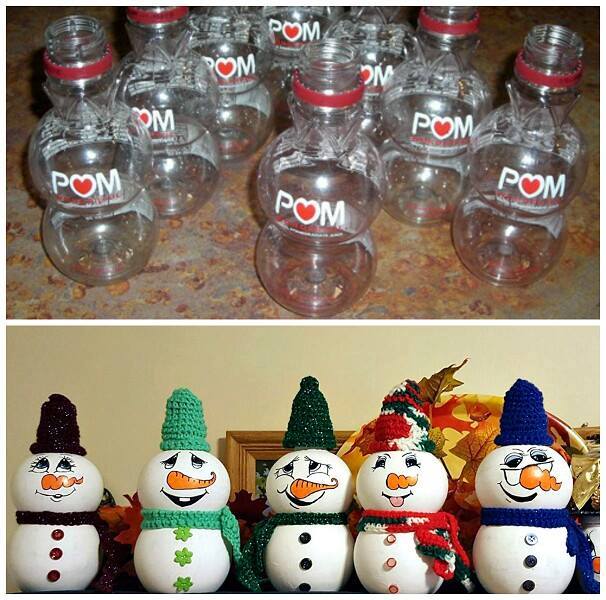 Now Michelle (Crafty Morning) will show you how to make these adorable little snowmen  made from empty pomegranate bottles! How clever is this!? More details here…
#3. Creative DIY Christmas Tree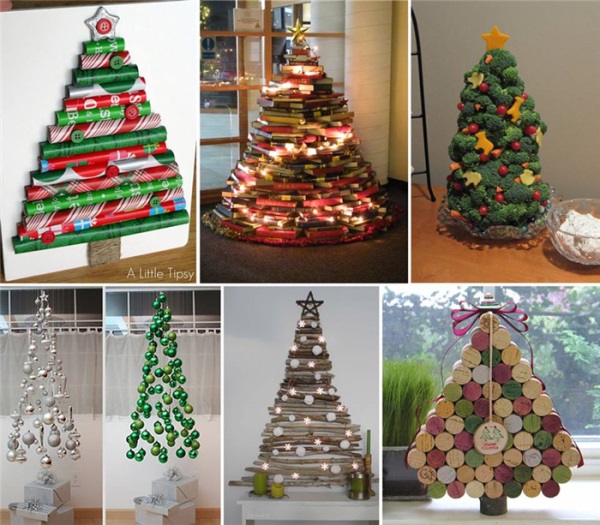 more details HERE….
#4. Santa made from hay bales. Ho, Ho, Ho Merry Christmas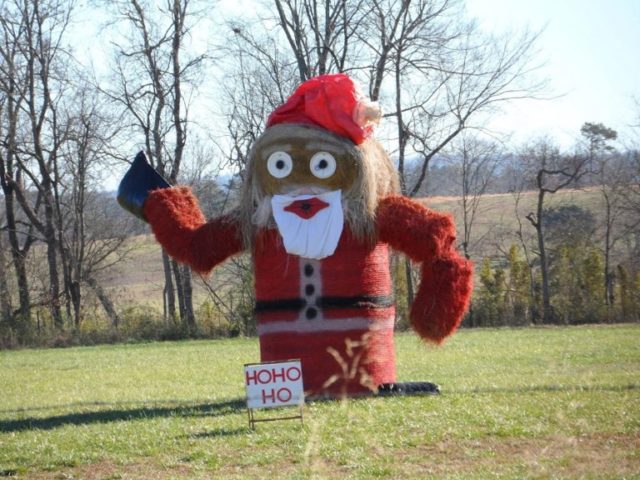 more details HERE…
#5. Horseshoe Christmas Tree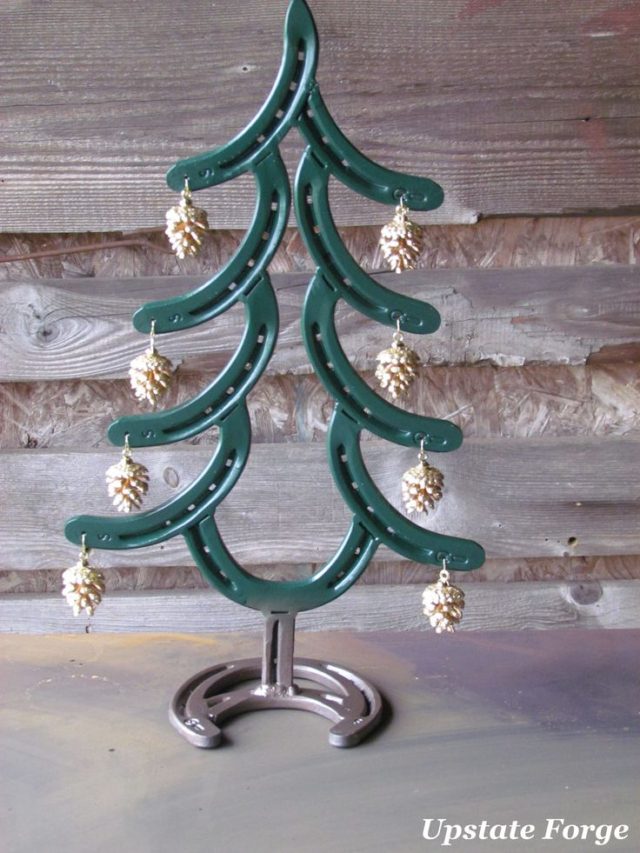 more details HERE…
#6. Melted Bead Ornaments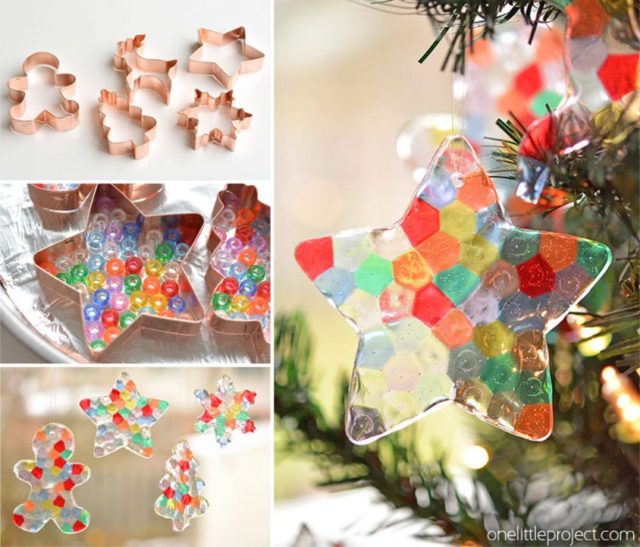 These melted bead ornaments are SO MUCH FUN. Using simple pony beads, you can make cookie cutter shapes, beautiful free handed patterns, sun catchers, or anything you like! Now Debbie (one little project) will show you how to make one…More details here…
#7. Christmas Fridge Magnets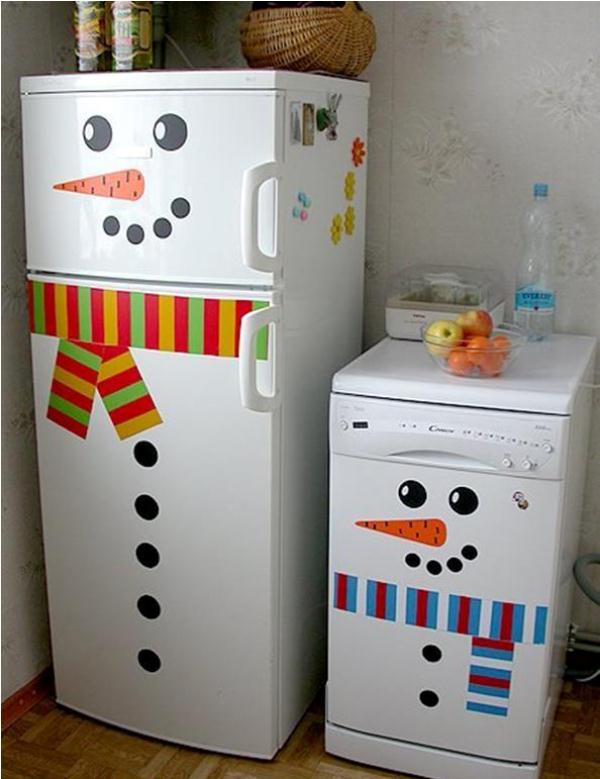 more details HERE…
#8. How to Make Giant Craft Stick Snowflakes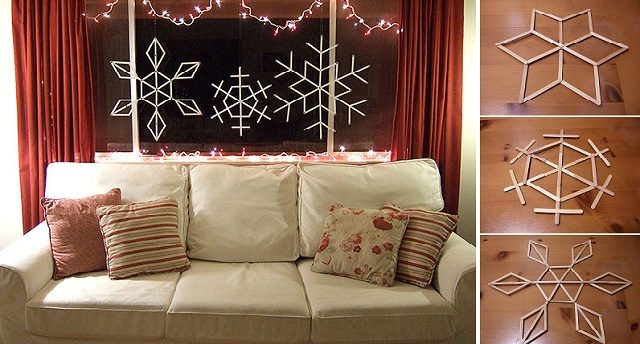 more details HERE…
#9. Snow Globe – Christmas Gift Idea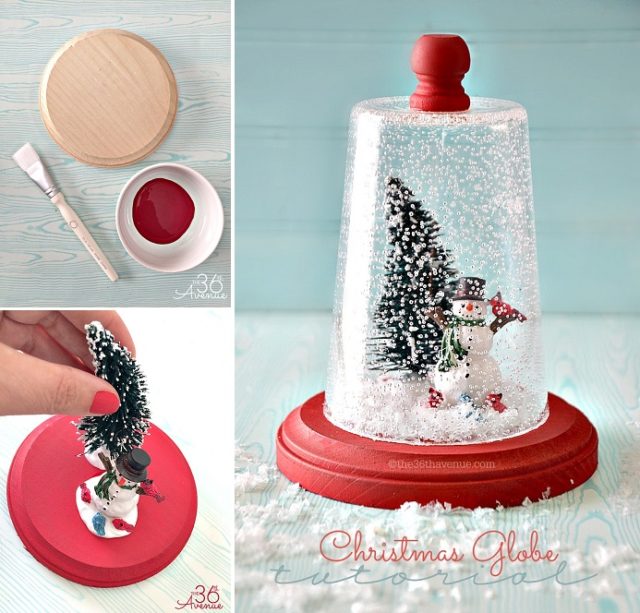 Christmas Gifts are fun to make and fun to give! Today I'm sharing our new Snow Globe Tutorial that I made (The 36th Avenue) using a plastic cup! More details here…
#10. How To Make A Candy Cane Wreath