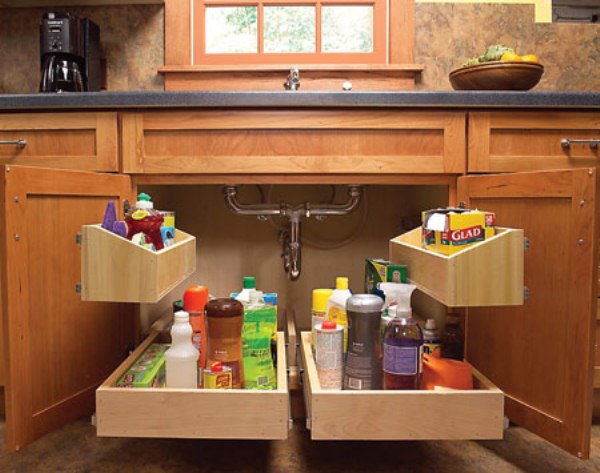 In the most of kitchens, the storage space under the sink is unuseful because of the dark and dingy. Often, not being sure what is there becomes a problem for many people. So, when a problem appears, there must be find a solution: undersink roll-out trays. The project of roll-out trays, which ride on smooth-action ball-bearing drawer glides, will get everything out in the open and let you find exactly what you need at a glance. All the trays can be made by yourself using building products from your local home center or hardware store for as little as $70. At a home center or lumberyard, look for hardwood plywood and in the hardware department, look for ball-bearing side-mount drawer glides. You'll find this one of the most useful projects to make life in the kitchen easier. Follow the photos for the step-by-step measuring and assembly instructions.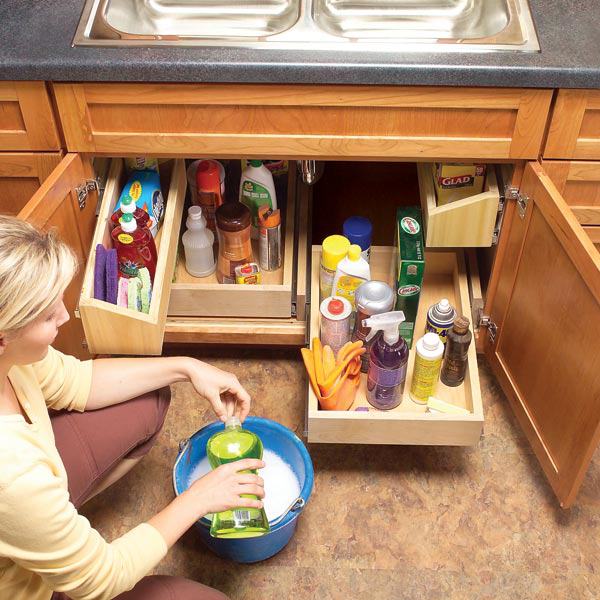 How to make:
1. Measure the cabinet opening to construct the base for the lower pull-out trays and check for any plumbing obstructions;
2. Mark the base to locate the center and side partitions and be sure to locate the center partition exactly in the middle of the base; this way you'll be able to make the two trays exactly the same size;
3. Clamp the partitions to the base, drill pilot holes, and glue and screw them to the base;
4. Build the rays by cutting the parts for the trays and glue and nail them together. Cut the bases perfectly square to keep the trays square;
5. Fasten the glides to the partitions and the tray sides and using a spacer is key to getting the glides positioned accurately;
6. Center the base assembly inside the cabinet;
7. Build the upper trays by cutting the parts, drill pilot holes, and glue and screw them together;
8. Mount the cleats to the inside of cabinet; sand the side of the cabinet to increase the adhesion, then glue and screw the cleats to the sides of the cabinet.
9. Install the upper trays: slide the upper trays into position and test the fit; seal the trays with two coats of polyurethane to make cleaning easier.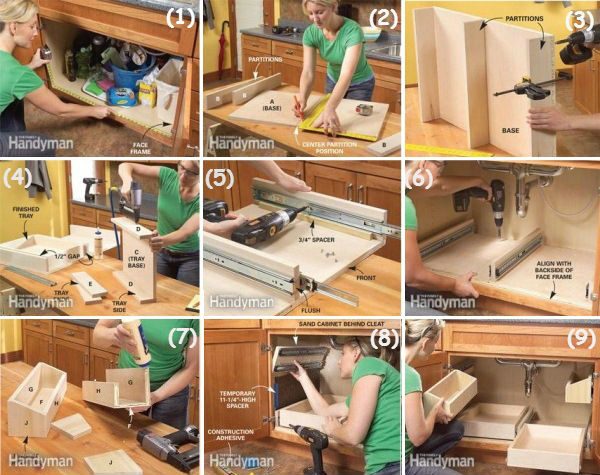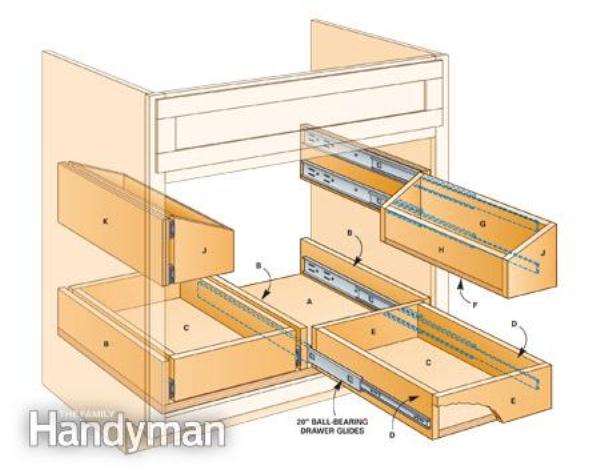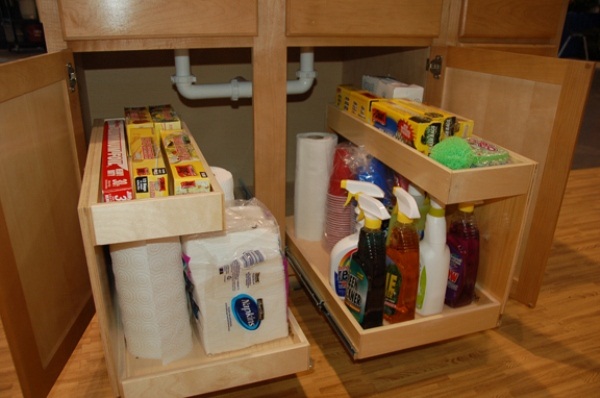 Photos source : The Family Handyman