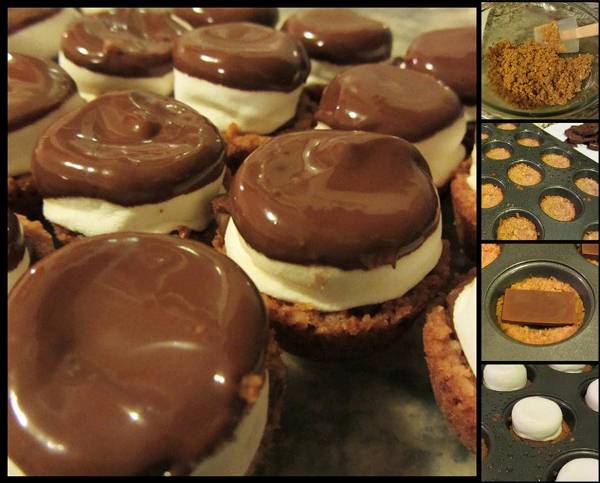 As cupcakes become more popular, it is a challenge to come up with new and exciting new recipes. A delicious type of cupcake, that involves marshmallows and sweet chocolate, will let everybody drooling. Even before they taste it, people will stare with a mouth-watering feeling at this interesting and easy to make cupcake. The S'more Cups combine marshmallows kids most commonly associate with camps and nature, with a more urban kind of sweet, the cupcake. You only need a few ingredients and not that much of equipment that big bakeries use.
• A dozen of marshmallows
• A pack of 7 graham crackers
• Powdered sugar, a quarter of a cup
• Butter, 6 melted tablespoons
• Milk chocolate, 4 bars
See below what steps are needed for making this childhood fantasy into reality….