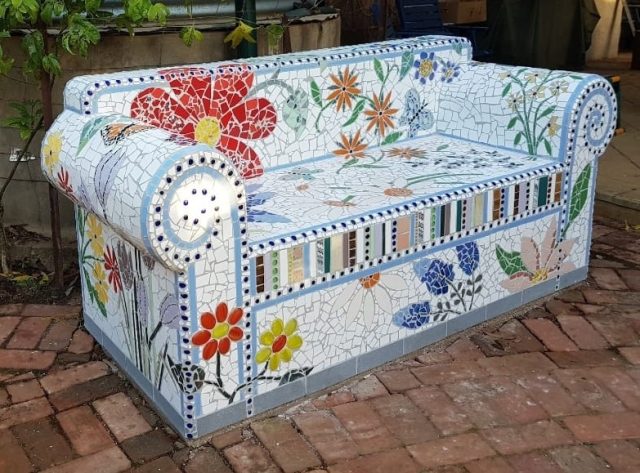 Having a statement furniture piece in your home, will surely be a conversation starter and attract all the attention when you have guests over. If you feel brave enough, you can even try and make a mosaic couch just as Helen Pritchard and her husbend did.
This amazing piece started with a few concrete blocks stacked on top of each other to create the shape of the couch and the canvas for the artist's mosaic art. After that, Helen and her husbend used tiny pieces of mosaic that were patched together and glued to the concrete base, creating a beautiful flower pattern.
The result is a beautiful couch, which is as unique as its design. Unfortunately, Helen needed to move to another place meanwhile and could not take the couch with her, as it was too heavy, but it surely found a new owner who is as enthused about it as she was.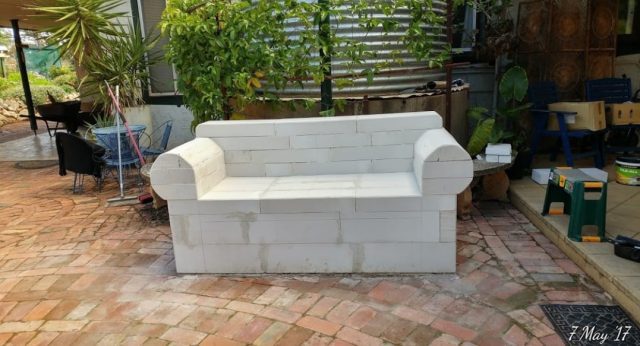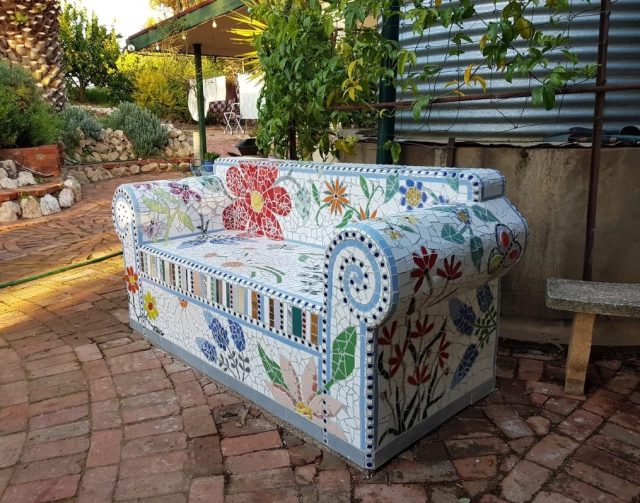 source: Helen Pritchard Facebook page