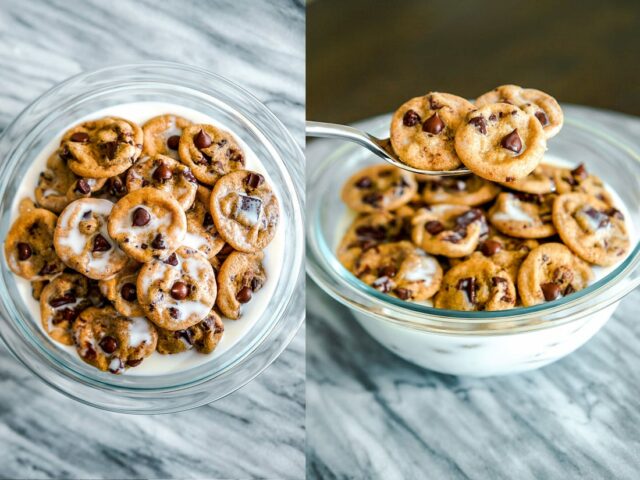 Every cereal-lover knows that chocolate chips cookie cereals are the best and hottest items. There are even times when finding this specific type of cereal can be challenging so why not try to make it at home?
Chocolate chip cookies are great with milk, which means tiny pieces of this cookie, in the form of cereal, must be amazing, right?
It looks like they are a trending recipe on Instagram and TikTok as more and more influencers are posting videos of homemade cereal. The trend was started by Schuble, who is the mastermind behind the @dcfoodporn account, and he realized that a lot of people have the ingredients to cookie cereal in their homes.
They can be made out of refrigerated cookie dough and all you have to do is cut small pieces of cookies dough and then shape them into a ball. After placing them onto a baking sheet and in the oven, the dough becomes crispy and you get tiny cookies that resemble the Cookies Crisp cereal.
Such an amazing way to make homemade cereal and save some extra money.