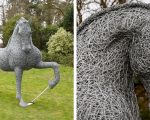 Self-taught artist Connie Adam has a love for horses that is reflected in her art too. She is based in Norfolk, the UK, and builts amazing sculptures from galvanized wire and scrap metal.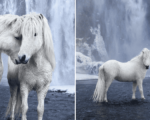 Iceland is filled with beautiful and secluded places, so it is no wonder that photographers around the world are dreaming of visiting the country one day. Drew Doggett is a photographer, who has traveled the world in search of stunning places to capture on camera and Iceland was on ...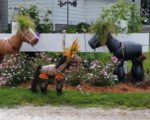 Sometimes it's just amazing what creative a pair of hands can be. In this next trick from the DIY world, you will see how to improve the décor of your garden in a few simple steps. The project will result into cute and creative a garden pony or horse with clay pots. In order to ...