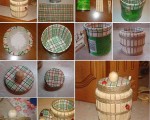 Have you ever run out of DIY ideas? This is the right place on the internet where you will always find interesting tutorials and handmade projects to implement in your home. In order to make this impressive small barrel or container out of regular clothespins and a can of chips, here ...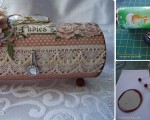 If you see it for the first time, you wouldn't guess this nice looking vintage box is made out of a Pringles can! You can also do this DIY project and impress all of your friends with your awesome skills. Use the box for keeping your glasses or jewelry safe. To achieve this,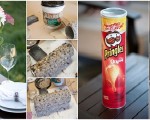 I often come to think about DIY as a school. Not because you constantly learn something new, but because you are pleasantly surprised by all the stuff people around the world come up with. This pebbled flower base, made out of a Pringles can, is one great example of that. The picture ...