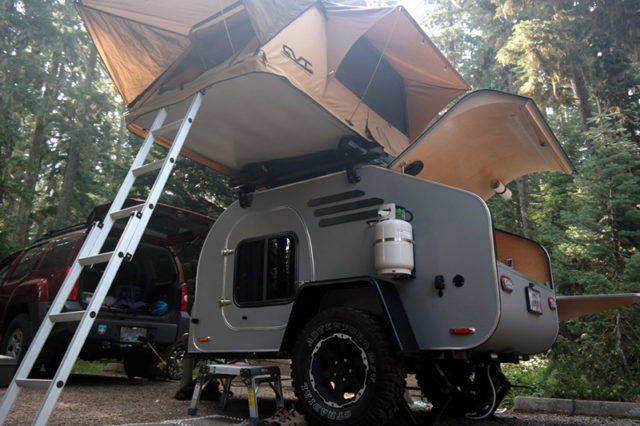 What's so great about teardrop trailers anyway?
They are just plain FUN to camp in. You still spend much of your time outside, in nature – you know the reason you went camping in the first place.
Teardrops offer a very comfortable and secure place to sleep. You are off the ground in an insulated, safe, and cozy space.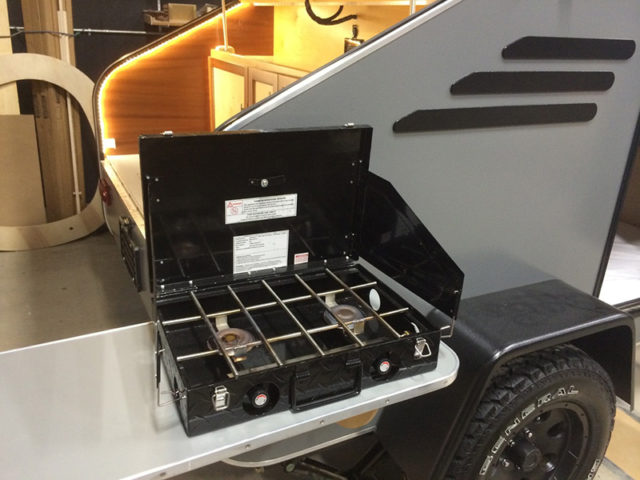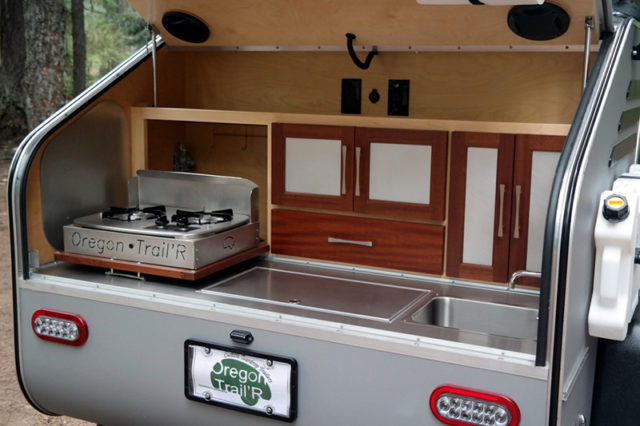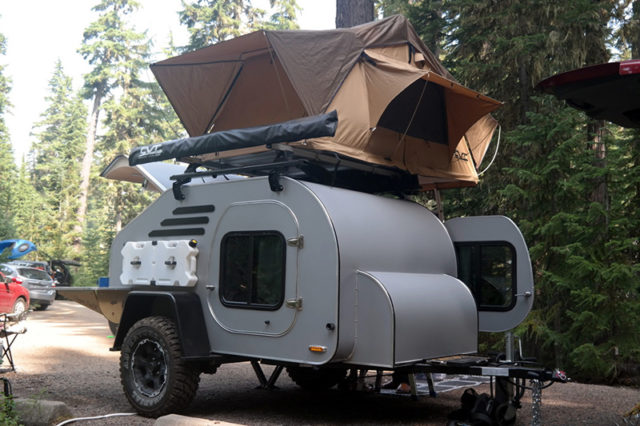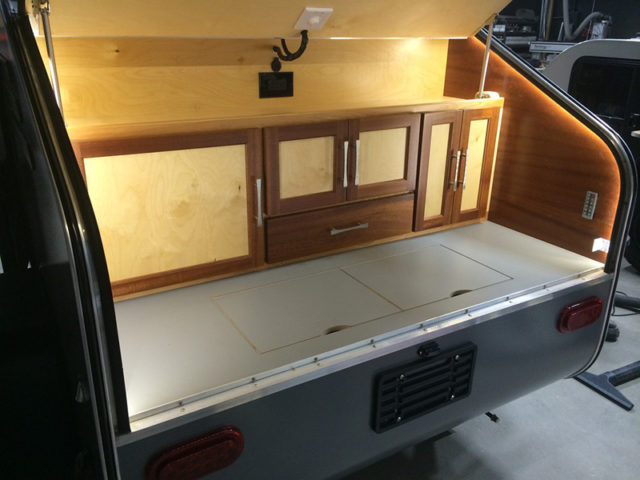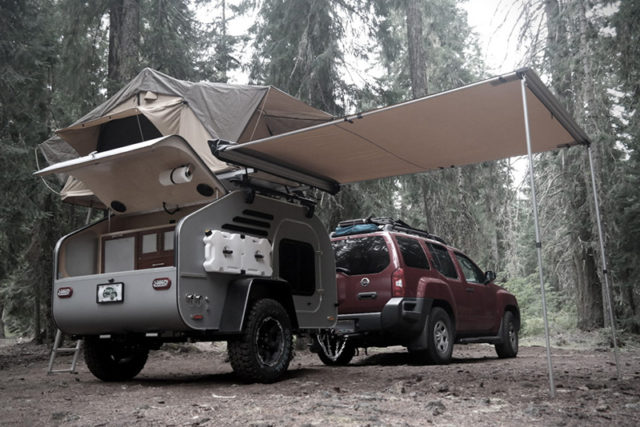 via OregonTrailer