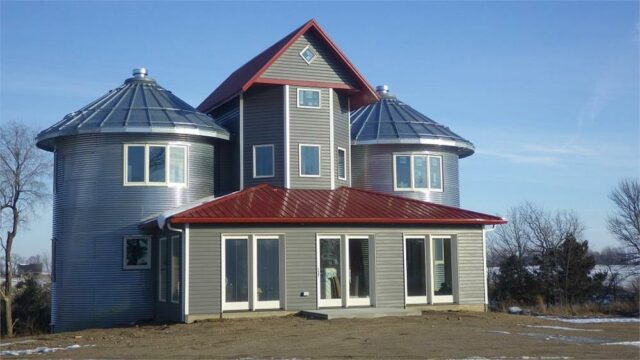 This farmhouse is an eco-friendly family retreat built out of grain bins, recreating the looks and feel of a Victorian-styled home. The two grain bins were used to create the sidewalls of the house and then rest was built around them.
Being a Victorian-era-inspired home, the interior also features some traditional elements from that period, such as a large dining table place in the center of the house. This central diner is the space where the family can gather, spend game nights together and reconnect. There is also a large living room that can host a large group of people when having friends over and a fully equipped kitchen.
Grain silo homes are great as they have such a unique design and look very different from traditional ones, and offer plenty of possibilities to get creative with the interior space.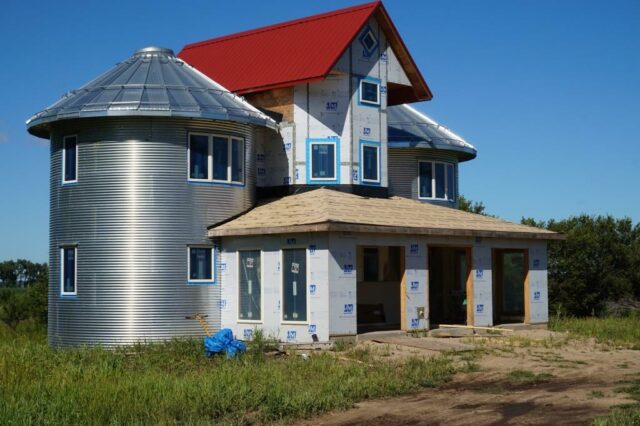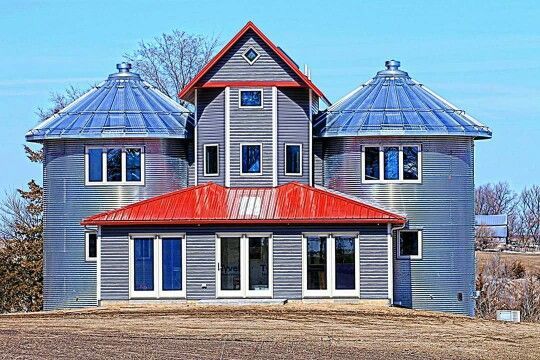 Mark Clipsham, Architect
This Victorian Farmhouse could be a functioning farmhouse, or it could be a starter/affordable home, rental, student housing, timeshare, vacation/lake house or rural office. This represents a better way to build affordable housing that is familiar, but different. The design features two 18 ft steel grain bins and a framed center bay, to bring down the scale and allude to a Victorian style.
See the plan set at Dream Green Homes