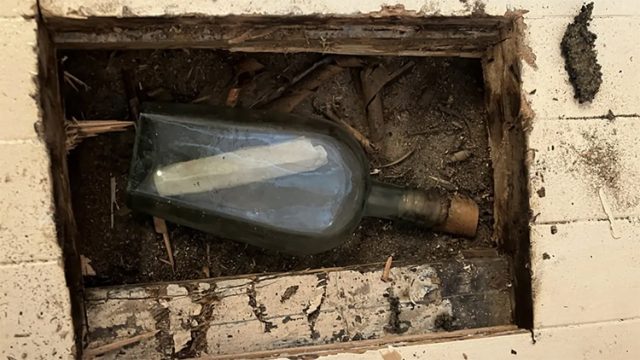 The idea of a message in a bottle, tossed into the vast and unpredictable ocean, is a romantic and mysterious notion. The possibility that a note sent out to sea may eventually wash up on a distant shore and be discovered years, even centuries, later is a thrilling thought.
Recently, such a discovery was made in Scotland when a message in a bottle from 1887 was found under the floorboards of a house during renovations. The discovery was made by a plumber named Peter Allan, and it is one of the oldest discoveries of this kind. Luck has it, that Allan managed to cut a hole in the floorboard just around the bottle, without damaging it, and he took the mysterious object to the owner of the house.
The family opened the bottle and carefully extracted the message without damaging it, and they found out that it was written by the builders who built the floor.
The note contains the name of the workers and the date of October 6th, 1887. The family plans to frame the note and keep it in an acid-free pocket, so they can preserve this small piece of history for longer.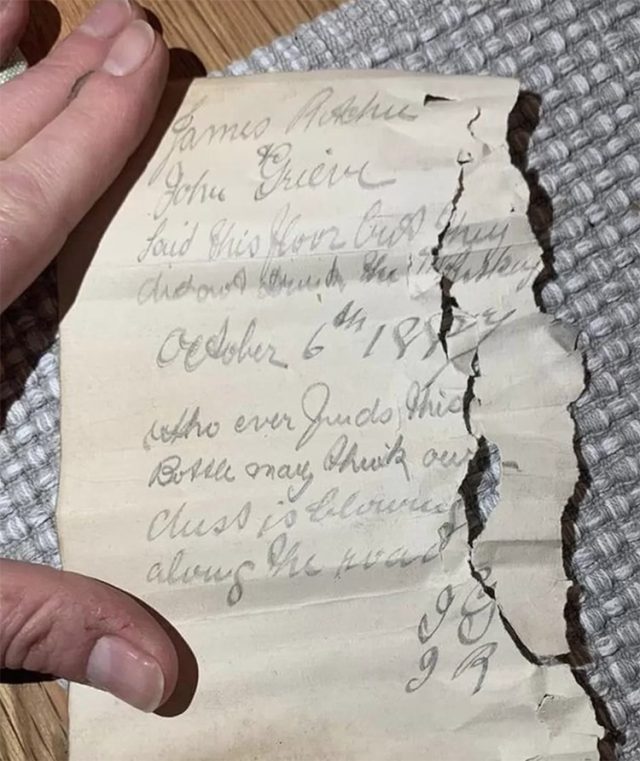 A Scottish family found a message in a bottle from 1887 under their floorboards, one of the oldest such messages discovered.
Related Articles: