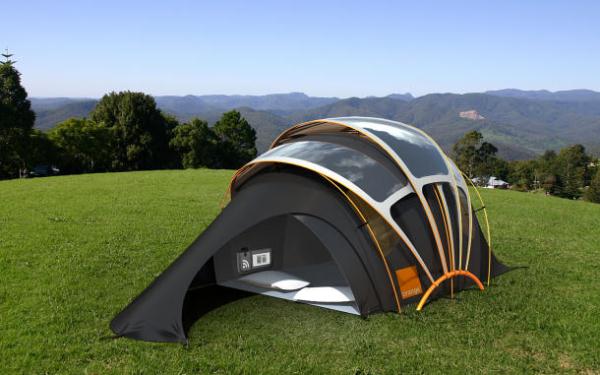 The UK mobile services company Orange in association with the American product design firm Kaleidoscope designed the Orange Solar Concept Tent; a high-tech tent that harnesses solar energy to charge your gadgetry through a wireless charging pouch. This tent will allow campers to keep in touch and power their essential gadgets such as GPS or mobile phones.
The solar-powered futuristic tent captures the rays of the sun via "photovoltaic fabric" – specially coated solar threads woven into conventional fabric. The Solar Concept Tent uses this revolutionary new technology to full effect with three adjustable glides, which can be rotated throughout the day to follow the sun and capture the most sunlight. Not only that, the tent has a wireless control hub to provide Wi-Fi, wireless charging, and a touchscreen LCD display that keeps track of the energy generated and consumed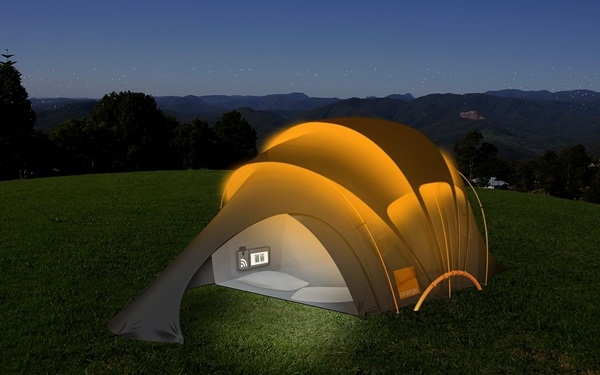 RECOMMENDED FOR YOU….