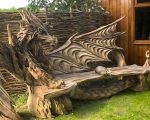 At first hearing, the name "chainsaw art" might sound a bit peculiar to those unfamiliar with the term. But chainsaw art requires the mastering of a heavy tool and becoming one with it so that the carved wood can result in something delicate. Estonian artist, Igor Loskutow, is ...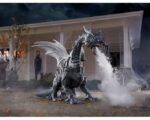 The summer went by so quickly and Halloween is just around the corner. With all this craziness all around it would be fun to take your mind off serious things and start preparing your home for fall festivities. That's why Home Depot started to sell this awesome giant dragon that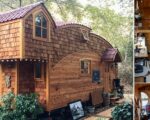 How would you like to live in a fairytale-like home? This tiny house looks like it has been transported in our world from a Tolkien novel and all thanks to Zyl Vardos, a builder specialized in tiny homes. Each of their designs is custom made, according to the client's needs, and ...